Sail. Explore. Connect. Disconnect
From November 25th to December 1st
Freediving & Yoga Retreat
Imagine yourself on a sailboat in the middle of the sea, setting into your breathwork, your mind's chatter quiets and your muscles being to relax as you take your last breath before dipping your head below the water's surface just to get dazzled by 100s of dolphins.
This retreat, will amaze your senses on land and underwater as you investigate your breath in all its forms. Our Yoga and freedive instructor will be holding Yoga sessions on pristine secluded islands, daily breathing and stretching sessions, freediving skills, finning techniques, and breath holds.
*Suitable for advanced or complete beginners
Day 1
– Sail From Hamata Marina to Siyal Island
– Relax on the Sandy beach while you soak the sun on your skin
– Sunset Yoga Session
Day 2
– Morning Yoga session
– Breathing excercises session
– Island Clean up
– Sail to Sataya Dolphin house
Day 3-5
– Morning Breathing & Stretching session
– Daily Dolphin workshops
– Swimming & Freediving with 100+ Dolphins
– Freediving line training sessions
Day 6
– Sailing to Abo Galawa wreck
– Freediving at a beautiful reef site and the wreck
– Sailing to Om El Shiekh island
Day 7
– Morning Yoga session
– Sailing back to the Marina
*Program can be amended based on weather conditions
Beneteau Cyclades 50.5 – Made in France
5 double cabins
3 bathrooms
6th cabin with its private bathroom for the skipper
Desalination unit (unlimited water supply)
Solar Panels 950w
7 batteries
2 large fridges
*separate crew cabin +bathroom (a 6th cabin)
*1000l fresh water tank
*water desalination 140l per hour
*250watt solar panels
*7 batteries
*largest cold storage in class (140 litres) fridge + freezer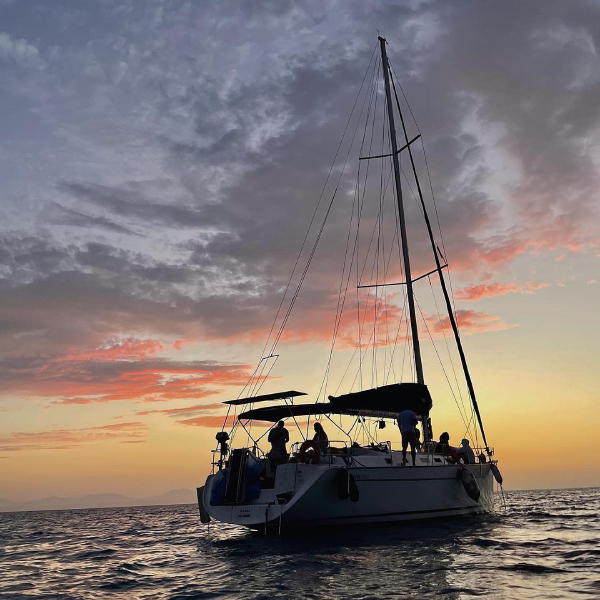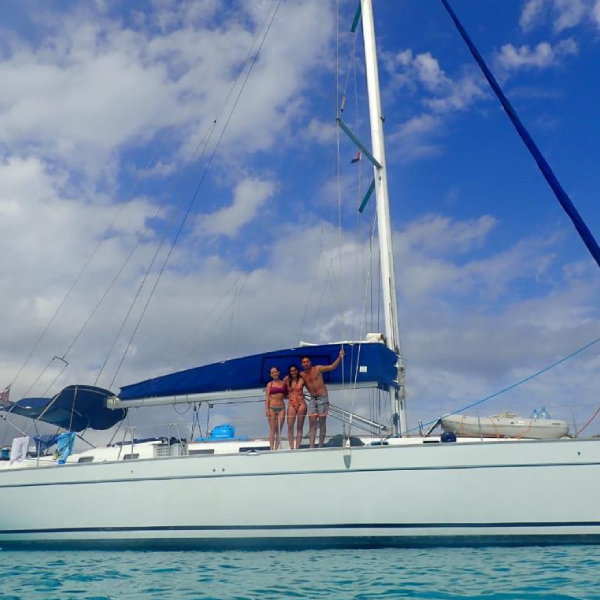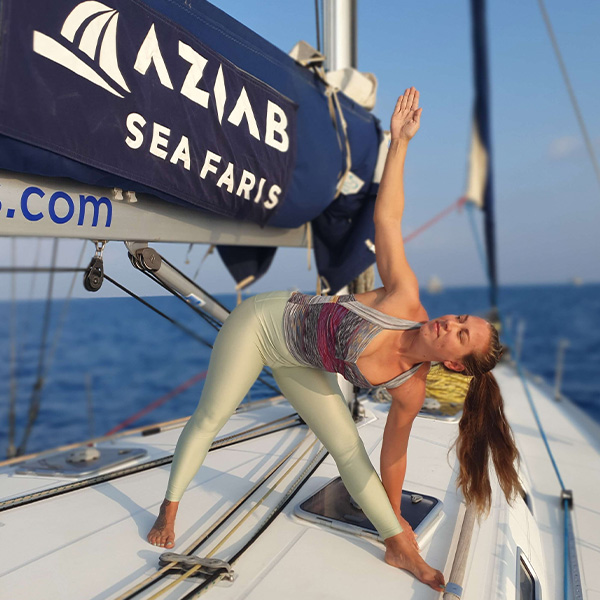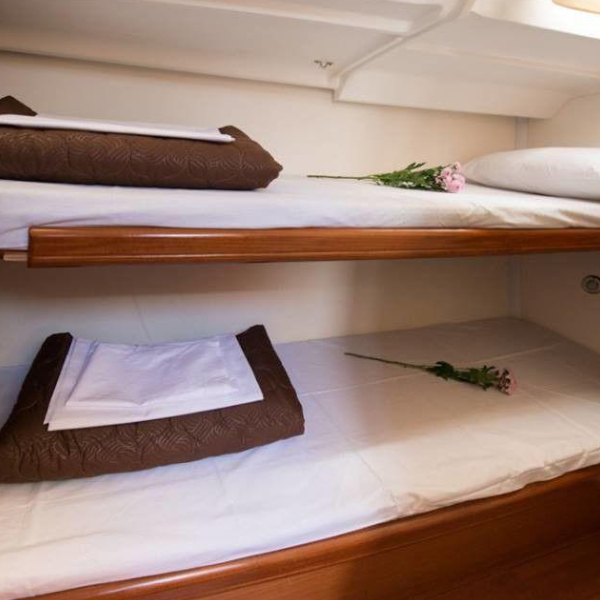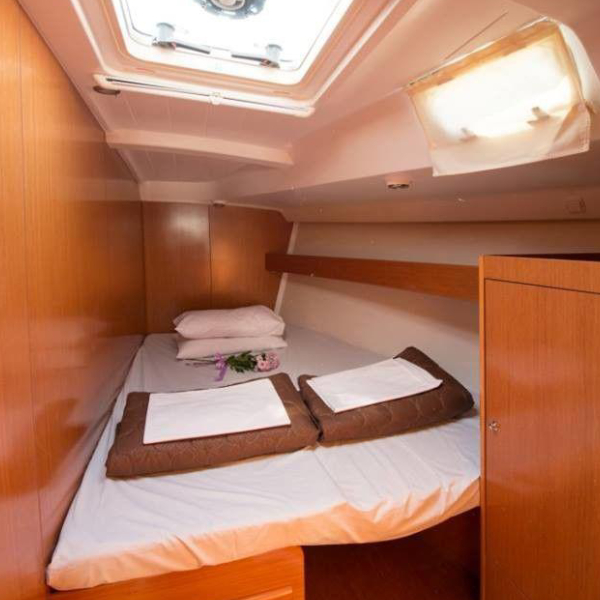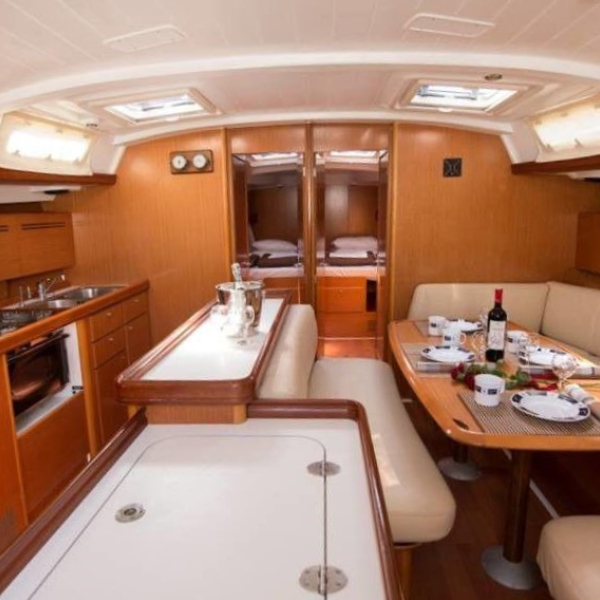 A Spot in a shared Cabin with Private bathroom
A Spot in a Private Cabin with Private bathroom
A Spot in a shared Cabin with shared bathroom
A Spot in a Private Cabin with Shared bathroom
Internal Transportation from Hurghada or Marsa Allam (Pick up starts from 3:00 AM to 6:00 AM in Hurghada on the 19th of Nov) and (From 7:00 AM to 8:30 AM from Marsa Alam on the 19th of Nov)
Internal Transportation from the boat to Hurghada/Marsa Allam. Our check out time is between 11:00 AM to 2:00 PM depending on the guests flights.
– Accommodation on Sailboat (7 days – 6 nights)
– 3 meals a day
– Snacks & Fruits
– Juices
– Soft & Hot Drinks
– Yoga & Stretching sessions
– Freediving training sessions
– Breathing excercises
– Finning & Equalization skills
– Beach clean up – giving back to our environment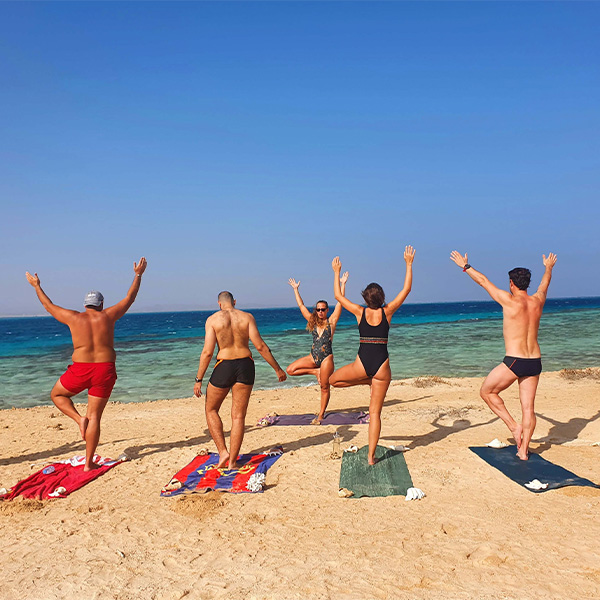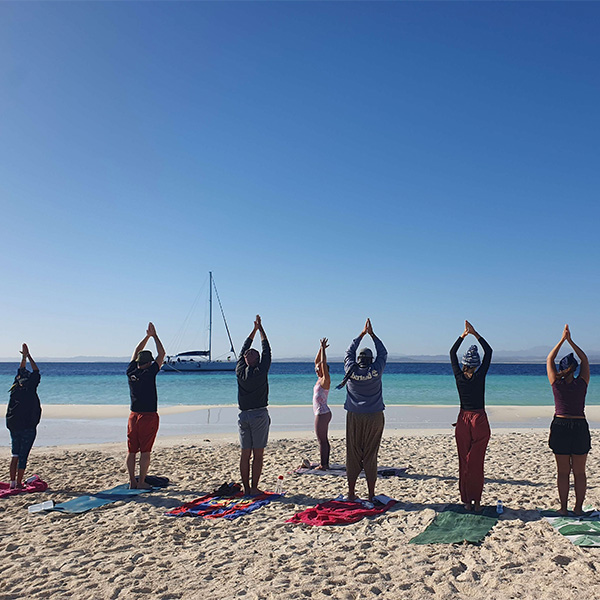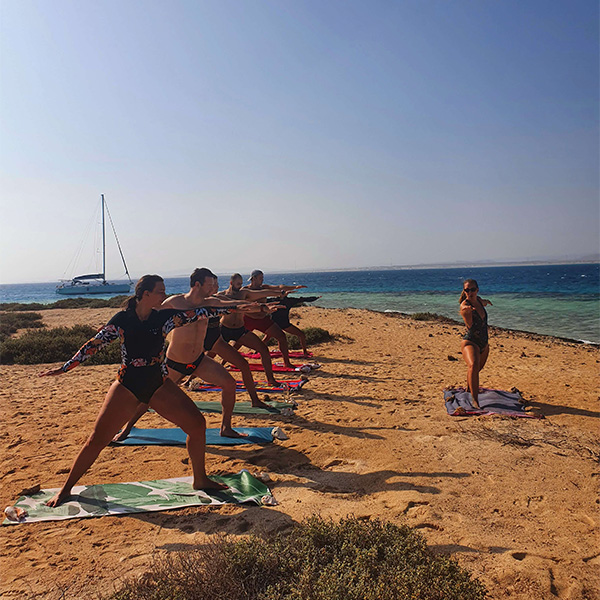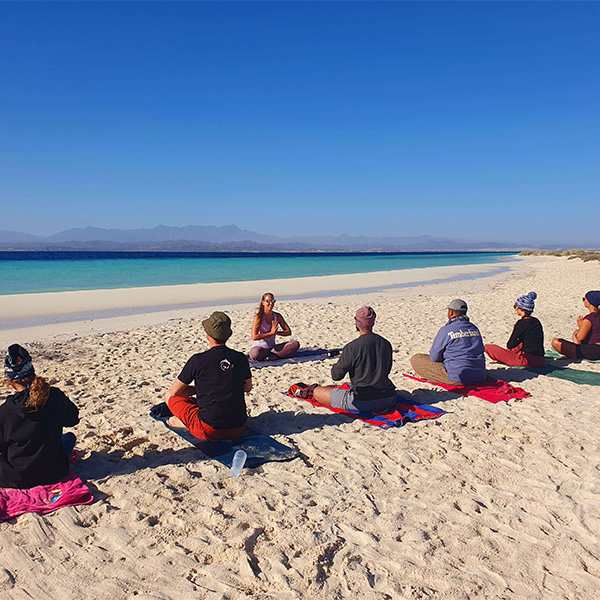 AIDA Courses/person (optional)
Freediving course – Aida 1
Freediving course – Aida 2
Freediving course – Aida 1 & 2
Equipment rental 7 days trip (optional)